Last Alarm

Lewis H. Baker 11/22/1928 to 02/28/2010
He began his fire service career in 1950 later becoming Chief of the Collierville Fire Department for twelve years. For thirty three and half years he was an instructor for the Tennessee State Fire School until his retirement in 2001. Lewis was a past Director for five years and a member of ISFSI, past President and member of Tennessee Firemans Association, a member of Westwood Baptist Church and a veteran of the United States Air Force. After his retirement he enjoyed riding his motorcycle, fishing and spending time with his family. March 17, 2010 the Pumper Operations Building, at the Tennessee Fire and Codes Academy in Deason, was named in his honor. Baker was known within the fire service as a Fireman's Hero.


Chief J. Wendell Organ, LODD (d) 1982
Chief Organ was killed when a wall collapesed durring a fire at the West Side Hotel. Later it was discovered that the fire was intentionally set. Organ was instrimental in the organization of the Lebanon-Wilson County Civil Defense. In 2001 WEMA dedicated the new Fire Bay at Station 1 to Chief Wendell Organ.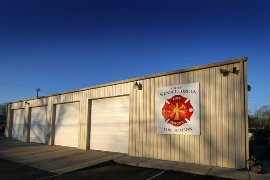 Page Last Updated: Apr 28, 2010 (17:42:02)